Training activities
How to build a "Smart City" and how can the available data be better used to design the city of the future?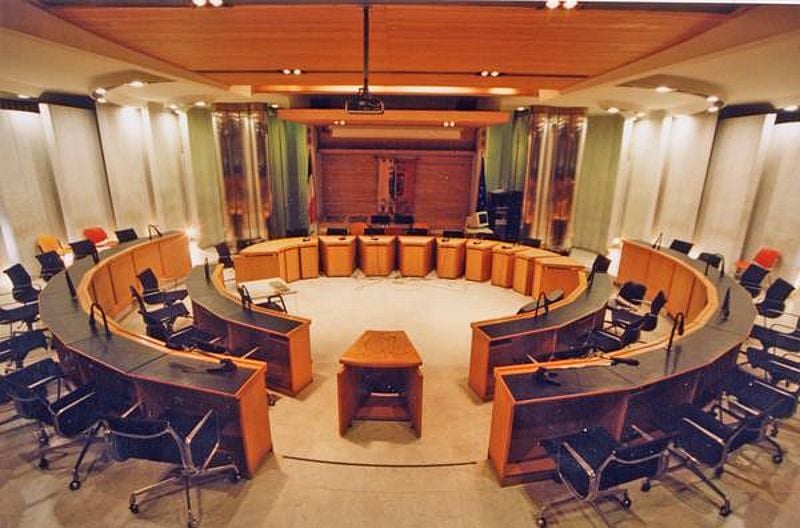 Who is it for?
The workshop, aimed in particular at administrators, technicians and officials of local authorities, will focus on the collection, processing, use and monitoring of urban data through new technologies, to deepen the reflection on the "smart city" and encourage a different approach to the value of the citizen, in a logic of "participatory planning".
Agenda
Thanks to the presence of experts in the field, various scenarios and prototypes will be brought to the attention of the public, with a focus on urban planning, starting with local and international experiments and concrete cases.
Participants will be registered at 9.45 am, and then begin with greetings from the President of the Province of Pesaro and Urbino Giuseppe Paolini and the coordinator of the Association of Virtuous Municipalities and director of the "School of AlTra Administration" Mario Boschini.
The workshop will start with the theme "Transforming data into information to make our cities 'intelligent'", which will be discussed by the team leader of FIWARE Innova iHub and director of the Civic Tech Academy Andrea Cruciani, while Andrea Chiancone (R&D manager by TeamDev and certified FIWARE expert) will focus on "The data of the Municipality to bring innovation: opportunities and benefits to be exploited". Francesca Nafissi, architect and researcher at the University of Perugia will talk about "Smart planning, vision and strategies to improve the quality of life in the city".
It will then resume at 2 pm, again with Andrea Chiancone and Francesca Nafissi, who will open a debate on "Technology and data analysis at the service of urban design, with examples of smart cities".
At 2.30 pm there will be an "Urban planning workshop" which will end with the sharing of the results through a moment of networking. An opportunity not to be missed, therefore, for both "insiders" and citizens, to look at our cities with "new" eyes.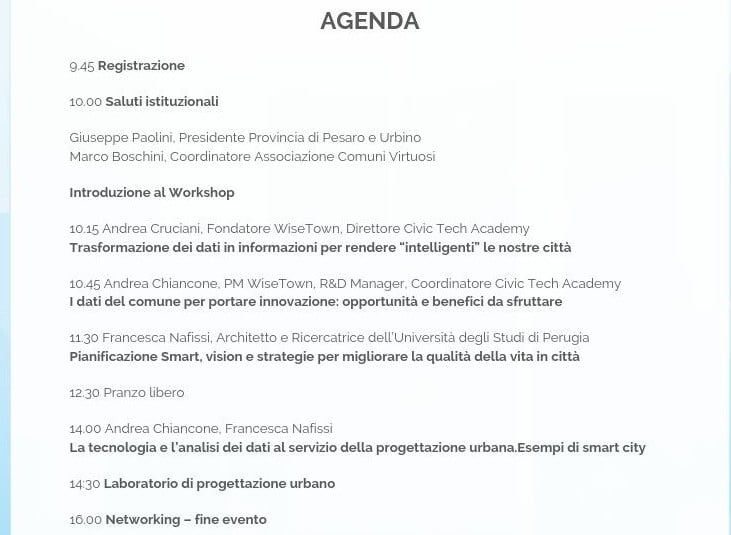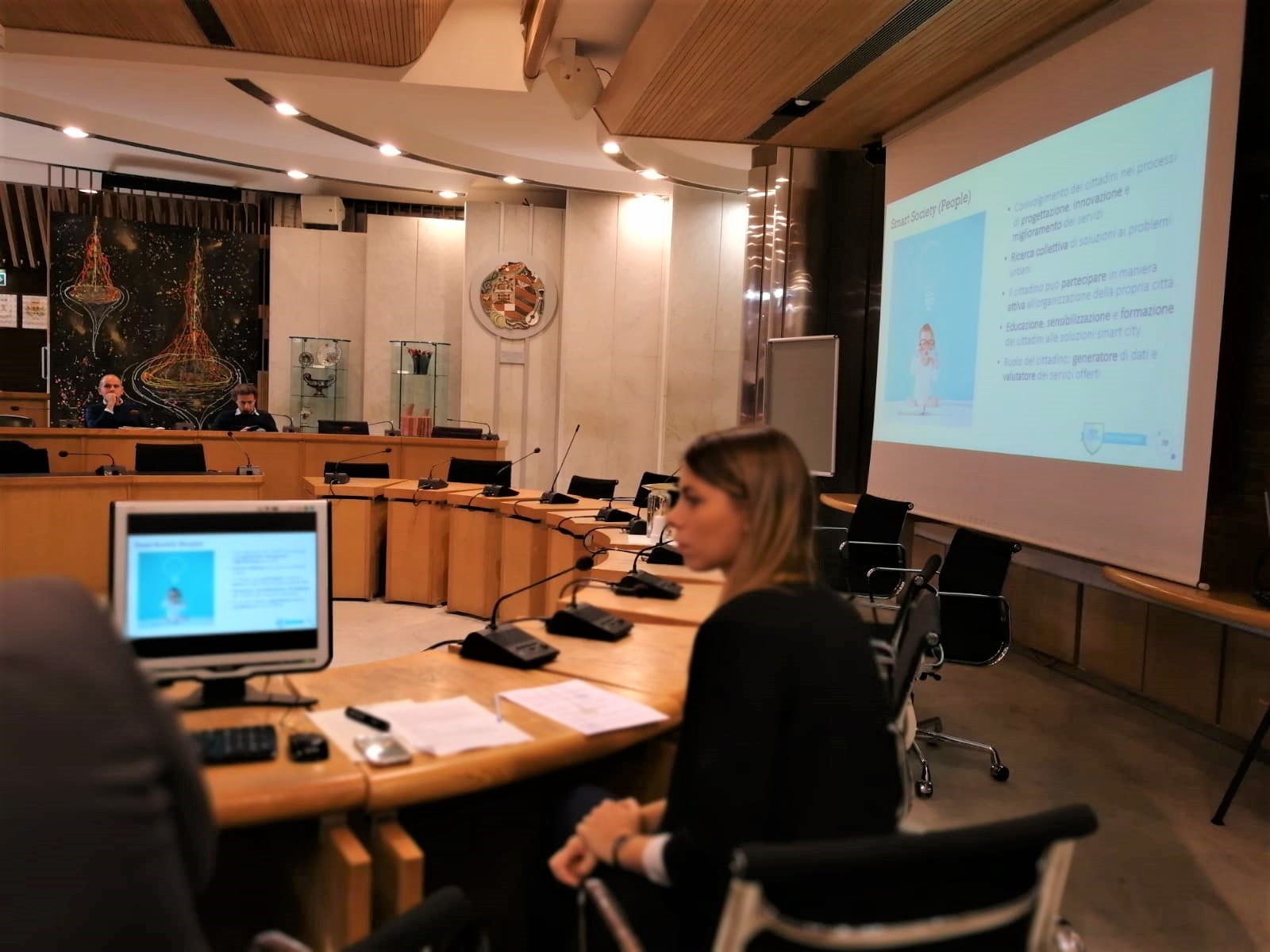 During the workshop, in addition to the part of scientific framework and debate, various scenarios and prototypes will be presented. Starting from concrete cases, transversal issues that affect the urban environment will be explored, starting from the need for data for better management of assets and services, to technological choices, up to the territorial governance of data, including the theme of urban planning and forms of civic participation.
A specific focus will be reserved for urban planning, starting from both local and international experiments and concrete cases. "An opportunity to share specific experiences and needs and to imagine the future of one's city – declares the director of the School of Other Administration, Marco Boschini – We will try to conceive together smart, advanced and innovative services that can improve the usability and quality of city environments ".